Custom Containers
& Offsite Planting
Planting at your doorstep
As a family-owned garden center with a passionate staff team, we go above and beyond to bring the best of Tagawa Gardens to your front door with our exclusive custom services.
Combining our professional design skill and extensive plant knowledge with your specific goals, color choices, and sun exposure, our Annuals Team creates premium custom containers that are the best you'll find in Colorado.
If you want to make your front patio, wraparound porch, business storefront, or special event a showstopper, discover what we can do to save you time and get you spectacular results!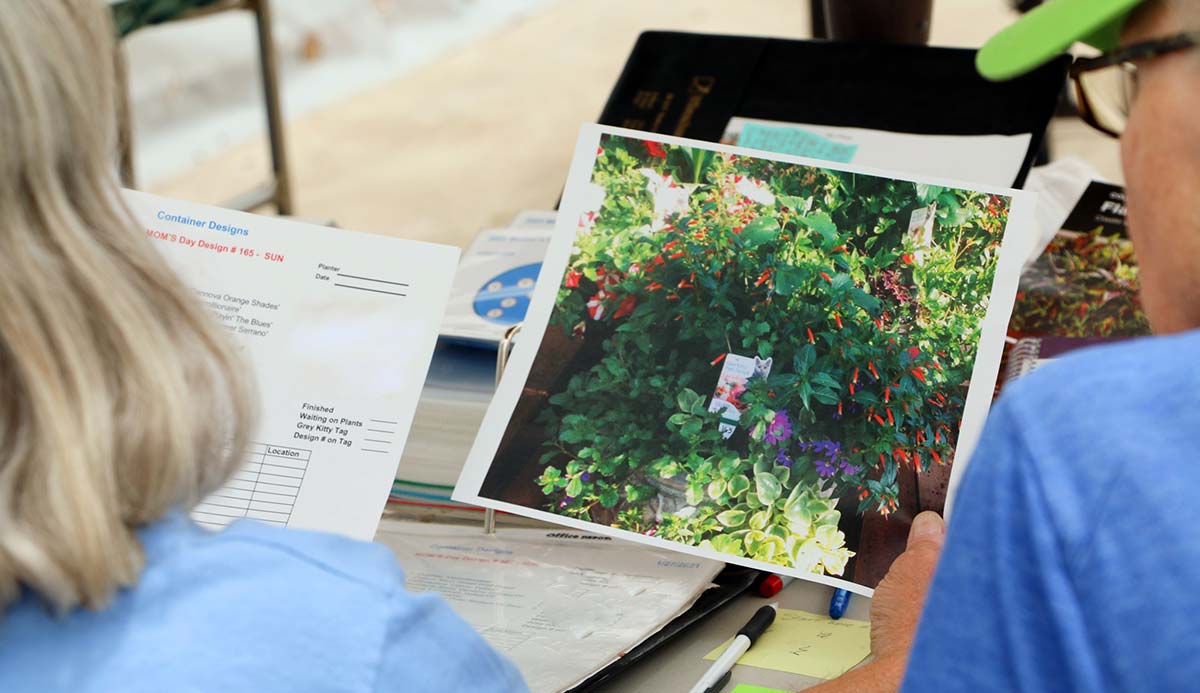 In-Store Custom Container Planting
For years, Tagawa Gardens has specialized in planting and growing custom container gardens right here in our greenhouses. This exclusive service is available from January to mid-March, ensuring that your planters will be bursting with beauty by mid-May.
To get started, bring in your *clean empty containers and meet with our staff to create a planter that suits your color choices, plant preferences, and location. Our experienced team will carefully nurture your planters with just the right amount of water and fertilizer in the warmth of our greenhouse. We can also plant fiber inserts to be dropped into larger containers.
After Mother's Day (or six to eight weeks after you have brought your containers to us), your finished container gardens will be ready for you to pick up! Based on seasonal availability, we can even offer the convenience of delivering your gardens right to your front door. (Delivery charges apply and vary according to distance.)
Custom container pricing is determined by the number and type of plants as well as soil, fertilizer, and a per-hour labor fee.
*Please empty your pots by removing all soil and plant debris. Clean with a 10% bleach solution. If that is not possible, we can clean your containers for an additional fee.
Offsite Custom Container Planting
To serve local clients and businesses, our Design Team is also taking our passion for plants on the road! In this exclusive service by appointment only, we will come to your location to plant summer, fall, and holiday containers right at your door.